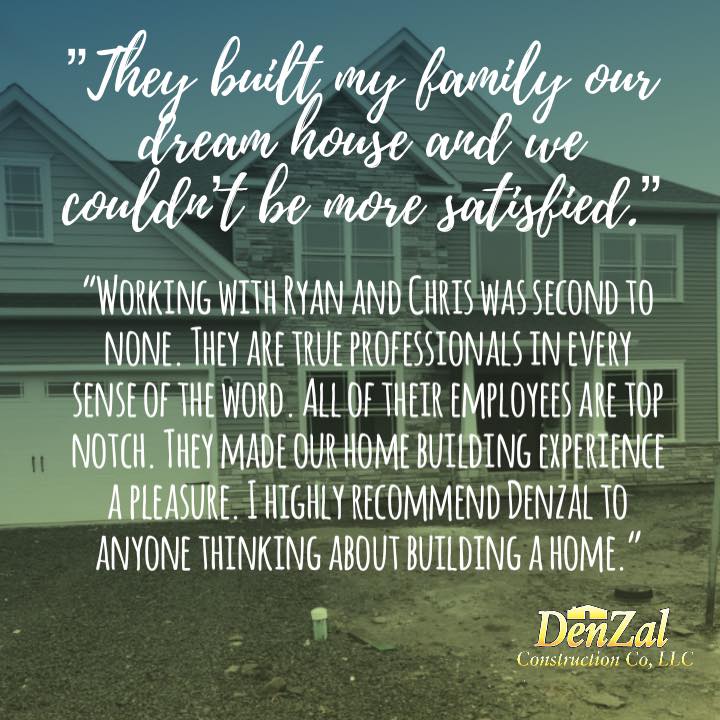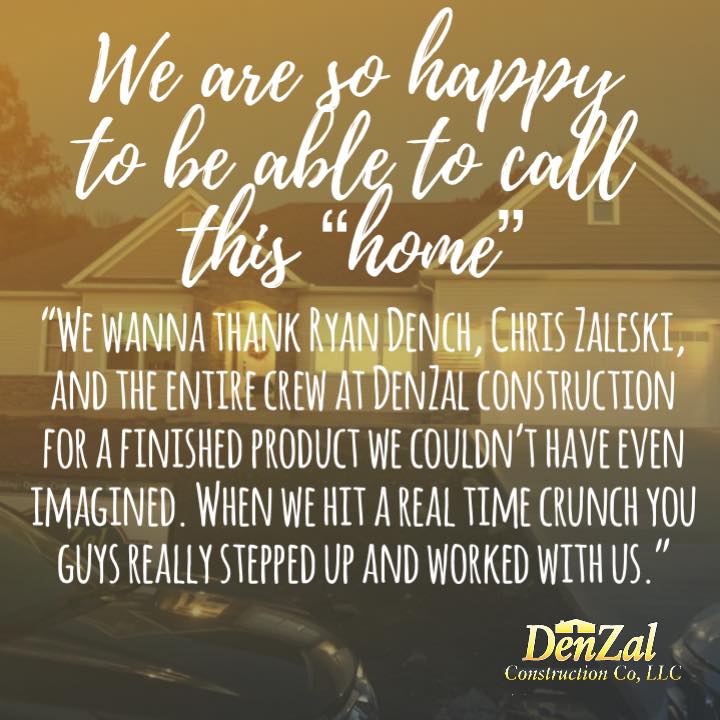 "We are in love with our home. DenZal built us a quality home. We were assured that we can have a quality home while staying on budget. They kept their word. Many people told us they went over budget by 20% with other builders and we were so hesitant to build. Chris and Ryan gained our trust and we put our family's future in their hands. They did not let us down and also provided great ideas. These two gentlemen will always be welcome in our home."
"As someone who works in the construction industry I would highly recommend DenZal Construction. We never had to reach out to Chris or Ryan more than once. As a matter of fact, they would communicate with us before we had a chance to reach out to them. Questions were answered promptly. If you want a quality home built then I highly suggest meeting with DenZal and visiting some of their homes. You will not be disappointed."
"Came highly recommended. We have a beautiful home in a layout we chose. Building a new home can be stressful and overwhelming. DenZal Construction Co. "held my hand" through each step of the building process for both the administrative aspect and the design aspect. Absolutely wonderful to work with!"
"We chose DenZal Construction Co. based on their excellent reputation and remarkable quality of work. The results were excellent. Not only did they do an amazing job building our home, but we also had them finish our basement and build an enclosed deck. They did a remarkable job. We couldn't be happier. They are easy to work with every step of the way and they go out of their way to make sure the homeowner is satisfied with the finished product. From our first meeting with them through the last day of construction, they were a pleasure to work with. You will be thrilled with the experience and the results."