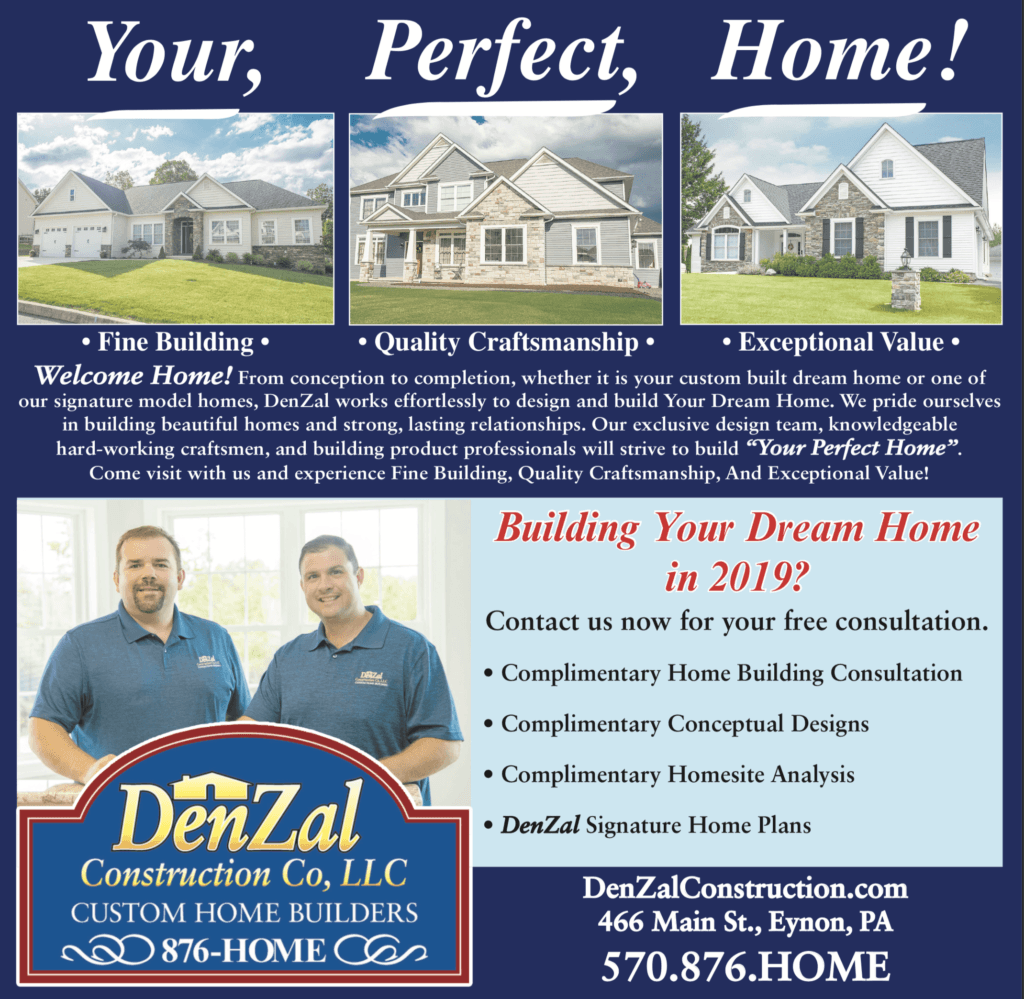 FINE BUILDING, QUALITY CRAFTSMANSHIP, EXCEPTIONAL VALUE
DenZal Construction Co. is a full service design/ build company. From conception to completion, we work with your imagination and deliver your home or project on time and on budget. Guaranteed!
Check out our quick delivery home plans and our custom home gallery and see why Denzal Construction is one of NEPA's leading custom home builders.